Waiting on Wednesday (nom original) est un rendez-vous hebdomadaire qui a été crée en premier
sur le site
Breaking the Spine.
The Collectors' Society

by Heather Lyons.
Sortie : 23 Octobre 2014.
From the author of the Fate series and The Deep End of the Sea comes a fantastical romantic adventure that has Alice tumbling down the strangest rabbit hole yet.
After years in Wonderland, Alice has returned to England as an adult, desperate to reclaim sanity and control over her life. An enigmatic gentleman with an intriguing job offer too tempting to resist changes her plans for a calm existence, though. Soon, she's whisked to New York and initiated into the Collectors' Society, a secret organization whose members confirm that famous stories are anything but straightforward and that what she knows about the world is only a fraction of the truth.
It's there she discovers villains are afoot—ones who want to shelve the lives of countless beings. Assigned to work with the mysterious and alluring Finn, Alice and the rest of the Collectors' Society race against a doomsday clock in order to prevent further destruction . . . but will they make it before all their endings are erased?
Waterfall (Teardrop #2)

by Lauren Kate
Sortie : 28 Octobre 2014.
Eureka's tears have flooded the earth, and now Atlantis is rising, bringing with it its evil king, Atlas. Eureka is the only one who can stop him, but first she must learn how to fight. She travels across the ocean with Cat, her family, and Ander, the gorgeous and mysterious Seedbearer who promises to help her find Solon, an enigmatic lost Seedbearer who knows how to defeat Atlas.
Once on land, Eureka is taunted by gossipwitches, a group of displaced Atlantean sorceresses, and ambushed by locals struggling to survive amid the destruction her tears have wrought. And she feels no closer to facing Atlas or saving the world when Solon lets slip that love is Ander's weakness, and that any affection he feels toward her makes him age faster.
Trying to make sense of the dark world her sorrow has created, Eureka receives startling insight from an enchanted pond. Her bewildering reflection reveals a soul-crushing secret: if she's strong enough, Eureka can draw on this knowledge to defeat Atlas—unless her broken heart is just what he needs to fuel his rising kingdom...
In Waterfall, Eureka has the chance to save the world. But she'll have to give up everything—even love.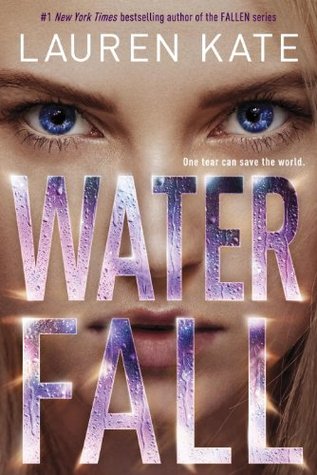 Talon (Talon #1)

by Julie Kagawa
Sortie : 28 Octobre 2014.
Long ago, dragons were hunted to near extinction by the Order of St. George, a legendary society of dragon slayers. Hiding in human form and growing their numbers in secret, the dragons of Talon have become strong and cunning, and they're positioned to take over the world with humans none the wiser.
Ember and Dante Hill are the only sister and brother known to dragonkind. Trained to infiltrate society, Ember wants to live the teen experience and enjoy a summer of freedom before taking her destined place in Talon. But destiny is a matter of perspective, and a rogue dragon will soon challenge everything Ember has been taught. As Ember struggles to accept her future, she and her brother are hunted by the Order of St. George.
Soldier Garret Xavier Sebastian has a mission to seek and destroy all dragons, and Talon's newest recruits in particular. But he cannot kill unless he is certain he has found his prey: and nothing is certain about Ember Hill. Faced with Ember's bravery, confidence and all-too-human desires, Garret begins to question everything that the Order has ingrained in him: and what he might be willing to give up to find the truth about dragons.