Waiting on Wednesday (nom original) est un rendez-vous hebdomadaire qui a été crée en premier
sur le site
Breaking the Spine.
•●•
The Blood of Olympus (The Heroes of Olympus #5) de
Rick Riordan
Sortie : 7 Octobre 2014.
Though the Greek and Roman crewmembers of the Argo II have made progress in their many quests, they still seem no closer to defeating the earth mother, Gaea. Her giants have risen—all of them—and they're stronger than ever. They must be stopped before the Feast of Spes, when Gaea plans to have two demigods sacrificed in Athens. She needs their blood—the blood of Olympus—in order to wake.
The demigods are having more frequent visions of a terrible battle at Camp Half-Blood. The Roman legion from Camp Jupiter, led by Octavian, is almost within striking distance. Though it is tempting to take the Athena Parthenos to Athens to use as a secret weapon, the friends know that the huge statue belongs back on Long Island, where it "might" be able to stop a war between the two camps.
The Athena Parthenos will go west; the Argo II will go east. The gods, still suffering from multiple personality disorder, are useless. How can a handful of young demigods hope to persevere against Gaea's army of powerful giants? As dangerous as it is to head to Athens, they have no other option. They have sacrificed too much already. And if Gaea wakes, it is game over.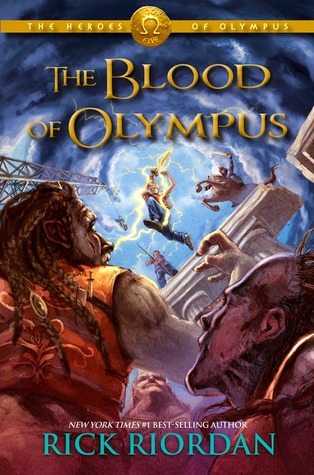 Je suis une très grande fan de Percy et ce depuis le début mais aussi les Héros de l'Olympe et ce roman est le dernier et c'est tellement triste que j'ai même pas envie de le lire parce que je sais que je vais pleurer pendant tout le roman mais j'ai tellement envie de le lir eaussi aprce que ça doit faire 8 ou 9 mois que je l'attends alors voilà je sais pas !! Pourquoi ce faut-il que ce soit la fin ?? Snifff....
•●•
Snow Like Ashes (Snow Like Ashes #1) de
Sara Raasch
Sortie : 14 Octobre 2014.
A heartbroken girl. A fierce warrior. A hero in the making.
Sixteen years ago the Kingdom of Winter was conquered and its citizens enslaved, leaving them without magic or a monarch. Now, the Winterians' only hope for freedom is the eight survivors who managed to escape, and who have been waiting for the opportunity to steal back Winter's magic and rebuild the kingdom ever since.
Orphaned as an infant during Winter's defeat, Meira has lived her whole life as a refugee, raised by the Winterians' general, Sir. Training to be a warrior—and desperately in love with her best friend, and future king, Mather — she would do anything to help her kingdom rise to power again.
So when scouts discover the location of the ancient locket that can restore Winter's magic, Meira decides to go after it herself. Finally, she's scaling towers, fighting enemy soldiers, and serving her kingdom just as she's always dreamed she would. But the mission doesn't go as planned, and Meira soon finds herself thrust into a world of evil magic and dangerous politics – and ultimately comes to realize that her destiny is not, never has been, her own.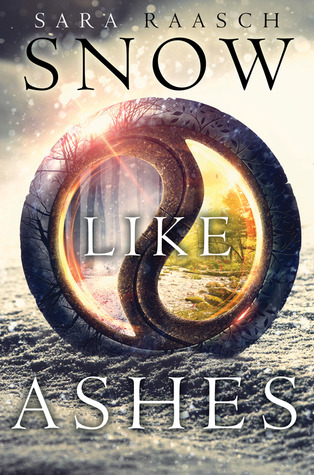 Toute la blogo américaine et britannique ne parle que de ce livre !!! Et moi aussi je le veux !!!!!! D'autant plus l'histoire a l'air plus que géniale !
•●•
Chasing Power de
Sarah Beth Durst
Sortie : 14 Octobre 2014.
Lies, secrets, and magic — three things that define Kayla's life.
Sixteen-year-old Kayla plans to spend her summer hanging out on the beach in Santa Barbara and stealing whatever she wants, whenever she wants it. Born with the ability to move things with her mind — things like credit cards, diamond rings, and buttons on cash registers — she has become a master shoplifter. She steals to build up a safety net, enough money for her and her mom to be able to flee if her dad finds them again. Well, that, and the thrill of using her secret talents.
But her summer plans change when she's caught stealing by a boy named Daniel — a boy who needs her help and is willing to blackmail her to get it. Daniel has a talent of his own. He can teleport, appearing anywhere in the world in an instant, but he lies as easily as he travels. Together, they embark on a quest to find and steal an ancient incantation, written on three indestructible stones and hidden millennia ago, all to rescue Daniel's kidnapped mother. But Kayla has no idea that this rescue mission will lead back to her own family — and to betrayals that she may not be able to forgive... or survive.
La couverture est magnifique alors j'ai vraiment hâte de lire ce livre et le synopsis nous donne trop envie de le lire !!