Waiting on Wednesday (nom original) est un rendez-vous hebdomadaire qui a été crée en premier

sur le site

Breaking the Spine.
•●•
Rooms - Lauren Oliver
Sortie : 23 Septembre 2014.
Wealthy Richard Walker has just died, leaving behind his country house full of rooms packed with the detritus of a lifetime. His estranged family—bitter ex-wife Caroline, troubled teenage son Trenton, and unforgiving daughter Minna—have arrived for their inheritance.
But the Walkers are not alone. Prim Alice and the cynical Sandra, long dead former residents bound to the house, linger within its claustrophobic walls. Jostling for space, memory, and supremacy, they observe the family, trading barbs and reminiscences about their past lives. Though their voices cannot be heard, Alice and Sandra speak through the house itself—in the hiss of the radiator, a creak in the stairs, the dimming of a light bulb.
The living and dead are each haunted by painful truths that will soon surface with explosive force. When a new ghost appears, and Trenton begins to communicate with her, the spirit and human worlds collide—with cataclysmic results.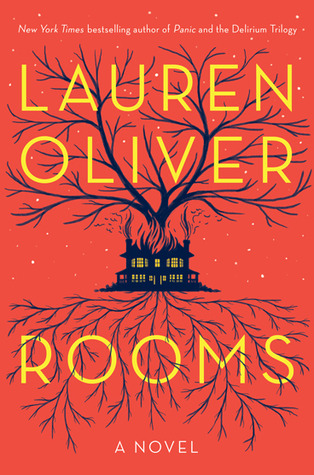 Si j'ai envie de lire ce livre, c'est surtout parce qu'il est de Lauren Oliver (l'auteure de la saga Delirium) mais aussi parce la couverture m'intrigue beaucoup. On voit dessus une maison qui prend feu et ça me donne vraiment envie de le lire donc à voir !!
•●•
The Fine Art of Pretending (The Fine Art of Pretending #1) by Rachel Harris
Sortie : 30 Septembre 2014.
According to the guys at Fairfield Academy, there are two types of girls: the kind you hook up with, and the kind you're friends with. Seventeen-year-old Alyssa Reed is the second type. And she hates it. With just one year left to change her rank, she devises a plan to become the first type by homecoming, and she sets her sights on the perfect date—Justin Carter, Fairfield Academy's biggest hottie and most notorious player.
With 57 days until the dance, Aly launches Operation Sex Appeal and sheds her tomboy image. The only thing left is for Justin actually to notice her. Enter best friend Brandon Taylor, the school's second biggest hottie, and now Aly's pretend boyfriend. With his help, elevating from "funny friend" to "tempting vixen" is only a matter of time.
But when everything goes according to plan, the inevitable "break up" leaves their friendship in shambles, and Aly and Brandon with feelings they can't explain. And the fake couple discovers pretending can sometimes cost you the one thing you never expected to want.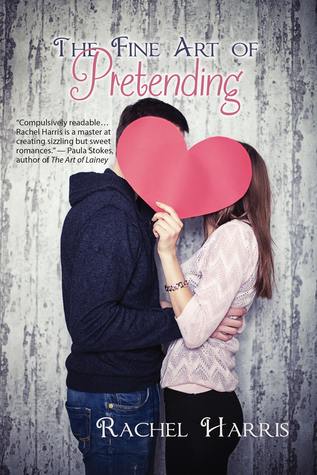 Dans les romans contemporains j'aime beaucoup lorsque deux ados font semblant de s'aimer mais tombent en fait amoureux est un scénario que j'adore !! Tous les deux se mentent à eux-même et à chaque fois je devient folle -demandez pas pourquoi, sa me fait trop rire !!
Et en plus les deux jeunes vont à la Fairfield Academy et ça me fait trop penser à un de mes livres que je préfère depuis toujours : Irresistible Alchimie de Simone Elkeles et dont le lieu de l'histoire est la ville de Fairfield. C'est donc un gros gros plus qui me poussera à lire ce livre !
•●•
How to love de Katie Catugno
Sortie : 4 Septembre 2014.
Reena Montero aime Sawyer LeGrande depuis l'enfance. Un jour, l'impossible se produit : il tombe amoureux d'elle… La jeune fille se met à croire aux contes de fées. Mais le jeune homme s'en va sans un mot, laissant derrière lui sa petite amie enceinte.... Dévastée, Reena va découvrir avec leur fille, Hannah, que l'amour peut prendre bien des formes. Elle reconstruit sa vie, sans vraiment l'oublier. Mais un jour, Sawyer revient…
Le livre a une très belle couverture qui me donne vraiment envie de le lire (oui je suis quelqu'un qui lis souvent en fonction de la couverture) et le synopsis m'intrigue aussi donc à voir quand il sortira. Je sais que pas mal de blogueur français que je suis l'ont lu et l'ont apprécier donc j'ai hâte qu'il soit dans mes mains !!